General Adult and Geriatric Psychiatry
In addition to her other services, Dr. Wakil will also offers in-home assessments and follow-up for geriatric, medically ill or dementia patients only (extra fee).
Mood Disorders: Depression, Bipolar Disorder
Anxiety Disorders: Panic Disorder, Generalized Anxiety Disorder, Specific Phobias, Social Anxiety
Obsessive-Compulsive Disorder
Dissociative Disorders
Post-Traumatic Stress Disorder
Eating Disorders: Anorexia Nervosa, Bulimia Nervosa, Binge Eating Disorder
Psychotic Disorders, including Schizophrenia
Substance Abuse: including but not limited to tobacco, alcohol, marijuana, and opioid use disorders
Somatic Disorders
Sexual Disorders and concerns of the LGBT community
Sleep Disorders
Personality Disorders
Neurocognitive Disorders including Dementia
Adult Attention Deficit Disorder
Work Stress
Grief/Loss
Reproductive Psychiatry
Dr. Wakil has published numerous articles related to reproductive psychiatry, chose to train at the University of North Carolina because of its specialized women's mood disorder program which had the only perinatal inpatient unit in the country, and has worked extensively with obstetrician / gynecologists, midwives, lactation consults, and doulas.
PMS and PMDD
Menopause
Pre-pregnancy consultation
Psychiatric Illness in Pregnancy
Miscarriage, Stillbirth
Unwanted pregnancy and terminations
Postpartum Depression, Anxiety, and OCD
Lactation and D-MER (Dysphoric Milk Ejection Reflex)
Infertility and Assisted Reproduction
Female Sexual Dysfunction and Concerns
Urogynecologic concerns, including incontinence and pelvic pain
Integrative Psychiatry for Medically-Ill Patients
Dr. Wakil has specialized experience working with patients struggling with a medical illness. Whether it is helping you to gain further understanding in the role your medical illness plays in your mental health, or assisting your understanding of your illness, blood work or imaging, she is able to help and will collaborate with your other providers.
Post-surgical depression or other complications
Post-stroke depression
Psycho-oncology
Chronic Pain
HIV
Our Philosophy
First, let me start by welcoming you to my practice! I hope to share with you some insight into what informs my practice, and some information about myself, in order to help you find someone that will be compatible with what you are searching for.
Unlike many physicians who went straight out of college into medical school, I did not know that I wanted to be a physician until later in life. I spent many years doing everything from business, to backpacking Central and South America, to waitressing, before finding the work that I love and feel so grateful to be able to do. As a result of my varied background, I often bring a different perspective to my practice, both in therapy and medication management, than other mental health professionals.
From the time I have entered medicine, I have always worked to treat every one of my patients as if they were my own family member, spouse, child or friend. Everyone has different struggles to varying degrees in their lifetime, and it is my goal to help my patients through those times and give them the strength and mindset to achieve mind and body wellness. My goal is always for patients to know they have someone who is there for them, and who strives to do what is in your best interests at all times.
Because of my focus on the relationship, and desire to work unencumbered by potential conflicts of interest, I do not receive any funding or work for any pharmaceutical or medical device companies, and left the managed care industry and do not accept insurance at this time. This allows me to not only spend more time getting to know you and your loved ones, and focus just on medication or therapy, but also to collaborate with your other providers, review and contextualize your medical history, personally answer your calls and emails, help refer you to other providers, and spend time on the "whole person" that you are, not just on a checklist of symptoms. This also means that if you are in "crisis" there will always be someone you can reach, and I can modify my schedule to see you sooner. I also offer weekend and evening appointments for flexibility.
To that end, we often will discuss all the factors that may be contributing to your current state of mind and health, including exercise, nutrition, spirituality, relationships, etc. I believe in and am happy to refer to integrative, non-Western medicine (massage, acupuncture, etc.) practitioners as well. I believe strongly that therapy either with or without medication management is extremely effective, and if you already have a therapist, I will work in tandem with them. And if there is a treatment that I am not currently providing (such as ECT, TMS, VNS, Ketamine infusions, Suboxone, Child/Adolescent Psychiatry, Family Therapy, etc) I can refer you to someone I trust.
About Dr. Wakil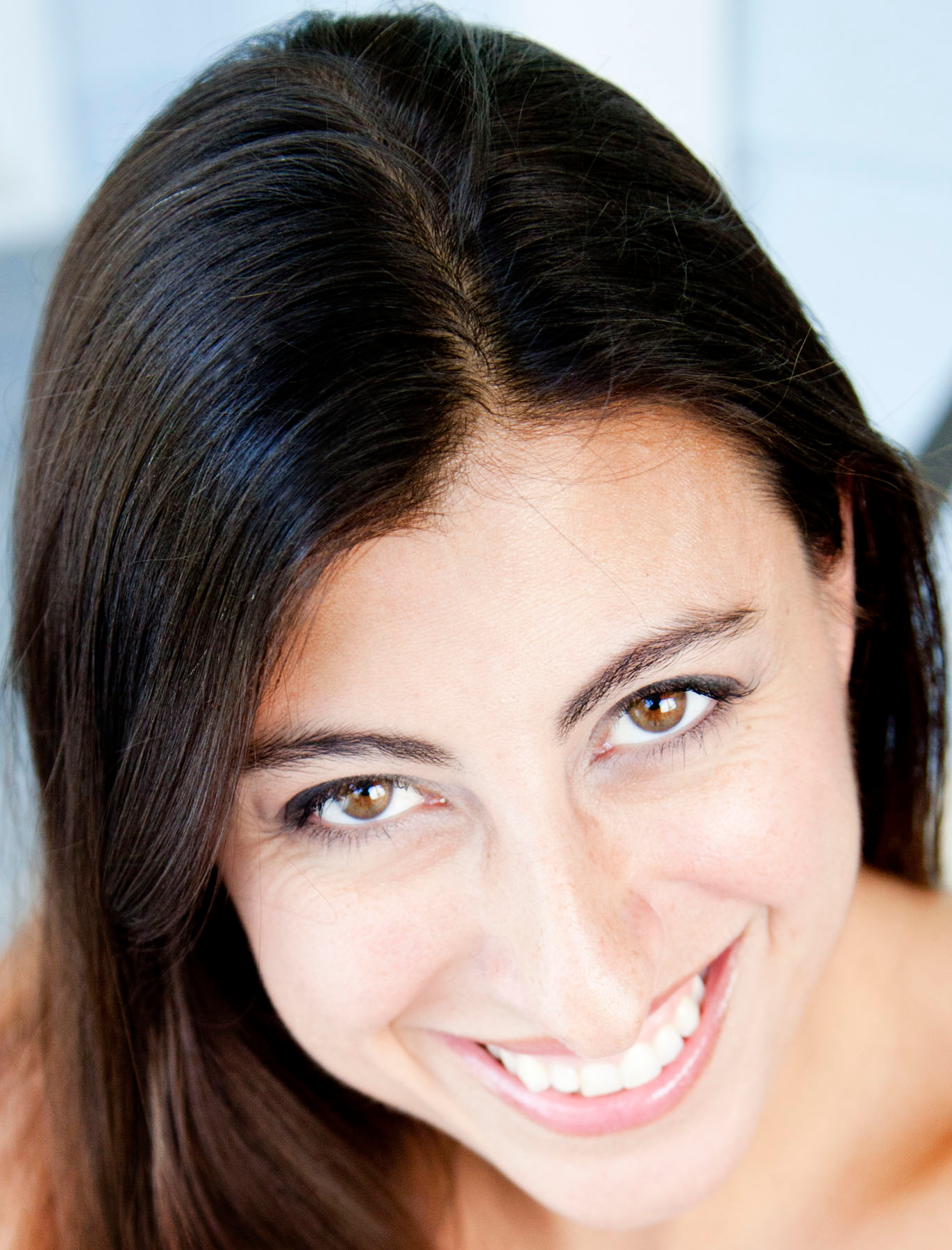 Dr. Wakil is a board certified adult psychiatrist located in North County San Diego. She was born and raised in Sydney, Australia and moved to Philadelphia with her family at the age of eight. She received her undergraduate degree, a Bachelors of Arts in English, from Cornell University in 1996. She then moved to San Francisco, where she worked in various roles in business and technology. A desire to help others, and an interest in neuroscience, compelled her to return to UC Berkeley to further her education, which was then followed by completion of a pre-medical post-baccalaureate program at Mills College in Oakland.
She received her medical degree from the University of California San Francisco then did post-graduate clinical and research work, including transcranial magnetic stimulation on pregnant women, at the University of Pennsylvania. She completed her residency training at the University of North Carolina Chapel Hill, where she completed a women's mood disorder research track, received the medical student teaching award, and was chief resident. After residency, she worked as a psychiatrist for Kaiser Permanente for 2 years, treating a wide range of illness.
Dr. Wakil is unique in the wide range of medical experience and expertise she brings to her psychiatric practice. Dr. Wakil has a strong interest in other fields of medicine, especially women's mental health; she worked in vascular surgery, as a research scientist in a laboratory, and in medical school pursued electives such as hematology/oncology, infectious disease, gastroenterology, trauma, vascular and general surgery, nephrology and more. Having chosen psychiatry, she utilized her other experience to practice integrative psychiatry, including fields such as reproductive psychiatry, psycho-oncology, and chronic pain.
She was one of 5 leadership fellows in the country for the American Psychiatric Association 2011-13, has numerous publications, and received the highest patient rating scores for her region while at Kaiser Permanente. She is also fluent in Spanish, and trained and certified in TMS.
In her personal life, she stays busy with her husband and 2 children in San Diego.
Publications
"Exacerbation of psychotic disorder during pregnancy in the context of medication discontinuation," Psychosomatics, Dec 2012, Wakil, L, MD, Perea, E, MD, Penaskovic, K, MD, Steube, A MD, and Meltzer-Brody, S, MD.
"Premenstrual Dysphoric Disorder: How to Alleviate Suffering," Current Psychiatry, April 2011, Wakil, L, MD, Girdler, S, MD, and Meltzer-Brody, S, MD.
"Repetitive Transcranial Magnetic Stimulation (rTMS) for Antenatal Depression," American Psychiatric Association, 2009, Kim, DR, MD, Gonzalez JM, MD, Christancho P, MD, Wakil L, MD, Parry S, MD, Elovitz MA, MD, Rickels K, MD, Thase ME, MD and O'Reardon JP, MD.
"A Case of Delayed Onset of Threatened Premature Labor in Association with Electroconvulsive Therapy in the Third Trimester of Pregnancy," J. ECT, March 2010, Pesiridou A, Baquero G, Christancho P, Wakil L, Altinay M, Kim D, O'Reardon JP.
"Neonatal outcomes with the use of lamotrigine for bipolar disorder in pregnancy and breastfeeding: a case series and review of the literature," Psychopharmacology Bulletin, 2009, Wakil L, Epperson CN, Gonzalez J, O'Reardon JP, Kim D.
"Branched stent-grafts: will these become the new standard?," J. Vascular Interventional Radiology, June 2008, Chuter, TA, Hiramoto JS, Chang C, Wakil L, Schneider DB, Rapp JH, Reilly LM.
"The Systemic Response to Endovascular Repair of Abdominal Aortic Aneurysm," Houston Aortic Symposium, Laura Wakil, MD, Timothy A. Chuter, DM, Benjamin Howell, Darren B. Schneider, MD, Joseph H. Rapp, MD, Linda M. Reilly, MD, and Jade S. Hiramoto, MD.
"Subclinical Embolization after Carotid Artery Stenting (CAS): New Lesions on Diffusion Weighted MRI Increase with Time Post-Procedure," J. Vascular Surgery, May 2007, Joseph H. Rapp, MD, Laura Wakil, Rajiv Sawhney, MD, Xianmang Pan, MD, Midori, A. Yenari, MD, Christine Glastonbury, MD, Sheila M. Coogan, MD and Max Wintermark, MD.
Services & Fees
All services begin with an initial 80-minute evaluation. If you have submitted your medical records or other relevant information prior to your appointment, I will already have reviewed your records. The initial evaluation will involve discussing what brought you or a family member/spouse in for treatment, and an initial treatment plan which may involve medications, therapy, lab work, imaging and/or referrals to other physicians or testing in the community. The initial appointment provides both of us an opportunity to see if my practice and services will be a good fit for your needs.
For follow-up appointments, I provide the following services, which are all 50-minutes in length except for medication management only (25 minutes):
Individual therapy with or without medication management
Medication management
Psycho-education appointments (i.e. family meetings)
2nd Opinion Consultations
Postpartum support group therapy
In-home assessments and follow-up for geriatric, medically ill or dementia patients only (extra fee)
*Please note that although I am certified and experienced in Buprenorphine prescribing and Transcranial Magnetic Stimulation, I am not offering those services at this time
Insurance
I am not currently contracted with insurance companies. This is due to my desire to provide personalized, concierge-style care that is tailored to and dictated by your individual needs. However, I recognize that paying for services when you have insurance can be difficult for many patients. Many patients do not realize that many insurance plans do provide some out-of-network mental health benefits. Before scheduling your appointment, please contact your insurance carrier and inquire about your benefits and percentage of reimbursement. The office will provide a receipt of services (a "superbill") that you can submit for reimbursement.
*At this time, Kaiser Permanente, Medicare and Medi-Cal will not reimburse
Fees
Full payment is due at the time of service. All new patients are required to have a credit card on file that will only be used to bill for authorized services. I accept payment by cash, check, and credit card. Please note that there is no sliding scale available at this time.
*If an appointment is not kept or canceled less than 24 hours prior, the full charge will be incurred.
Initial 80-minute evaluation: $315
Follow-up 50 minute appointments: $250
Follow-up 25-minute medication management only: $150
Frequently Asked Questions
Why do I need to see a psychiatrist for medication management? Can't I just get a prescription from my primary care doctor or one of my other specialists?
Many people do see their primary care physicians for psychiatric medications. However, psychiatrists specialize in this area and have significantly more training to help accurately diagnose and treat you. For example, I can provide you with information about your myocardial infarction (heart attack) and medications for your heart, but would not feel comfortable prescribing medication for your heart, since I know there are specialists that can do a better job when it comes to the heart! In addition, you may feel you have never had an accurate diagnosis, or perhaps want to know how to effectively decrease your medication, or have a special circumstance, such as medications in pregnancy.
Why see a psychiatrist for therapy? What is the difference between therapists, psychologists, and psychiatrists?
Therapists may either be licensed clinical social workers, have a master's degree in counseling, or may have a master's degree in marital and family therapy. Psychologists have further graduate education and are considered "doctors" (Ph.D. or Psy.D.) but unlike medical doctors cannot prescribe medication. There are many excellent practitioners for therapy, but many clients prefer to have "one practitioner" who handles both their medication and psychotherapy. In fact, this often allows for more nuanced medication adjustments if your psychiatrist is also seeing you for therapy on an ongoing, frequent basis. Many patients are surprised to learn that many psychiatrists have extensive training in psychotherapy, often more years than those practitioners described as "therapists."
Do you believe in giving everyone medication?
Many people do not warrant medications, or for differing reasons, are reluctant to take medications. I believe in working with you to meet your goals, though I may at times make strong recommendations. I also believe in our bodies' endogenous system of healing, though under certain biological or environmental conditions, that system may go awry and need some assistance in the form of medications, therapy or lifestyle changes.
If I take medication, does that necessarily mean I have mental illness which will be recorded on my medical records?
Even if you are seeing a fee-for-service (i.e. not accepting insurance) provider, psychiatrists all document our diagnosis code (ICD-10 code) in our notes (or should) which your insurance company will see if you submit for reimbursement. Some patients have concerns about confidentiality or how this may affect disability or life insurance. Many conditions, such as loss of a loved one, divorce, infertility, work stress, etc. represent an adjustment to a certain life stressor and are coded as such. At times I do see patients who do not have a mental health diagnosis, but rather, I feel their symptoms are a normal reaction to their life situation or stressor.
What if I believe my symptoms are not due to a mental health issue? How can you help?
Many symptoms are, in fact, due to what we call "organic" brain disorders, meaning you may exhibit symptoms of depression, anxiety, psychosis, etc. but the cause is an underlying medical illness, such as an autoimmune disease like lupus or hypothyroid, an infectious disease such as Lyme Disease, a metabolic abnormality like low sodium, a neurologic disorder such as epilepsy, etc. I have a particular interest in and expertise in this area, and especially with a new diagnosis or a "second opinion" consult, I am very careful to rule out all other possible causes before giving you a psychiatric diagnosis. At other times, there is a mental health issue that either the patient or the family is struggling to accept; in these cases, I will explain my rationale, provide psycho-education, and help to normalize your illness and destigmatize mental illness.
Is everything I say to you in session confidential? What happens if I see you outside the office, in a social or other setting?
All information you provide is confidential and cannot be released without your written authorization, with the exceptions of child or elder abuse, or threats to harm another. At times, it is highly possible I will see you outside the office; in these settings I will not approach you but will speak to you if you come to talk with me, though prefer to leave any confidential matters for office, phone or email.
How do I reach you if I am a new patient?
If you call 858.261.2490 or email me either through my website or at drwakil@sdwellnessmed.com (both are protected for your privacy), I will give you a call back within 48 business hours. For directions to the office, please click Locate Us.
Forms for New Clients
Please complete these forms prior to your initial consultation. Both the forms themselves, as well as a short description of each of the forms, are provided here. Please download the forms, print and fill them out then either scan and email them to drwakil@sdwellnessmed.com or bring them to your initial consultation.
If you are having difficulties downloading or printing the forms, we can email them to you or provide a copy at the time of your initial visit, in which case we request arriving 15 minutes early to complete all the forms. Dr. Wakil will review these and answer any additional questions you may have.
Downloadable Forms:
Location & Driving Directions
Enter your starting address below and click 'Get Directions' for detailed driving directions.
Request an Appointment
Note: Please use this form only if you are an established patient. Please be aware that this is a non-secure communication.
* All fields are required